Azerbaijan and Turkmenistan Take a Big Step in Caspian Collaboration
The signing of a memorandum of understanding between Azerbaijan and Turkmenistan on the Dostluq hydrocarbon field is a consequential development for the two countries, and for the Caspian region as a whole. The non-binding agreement, signed on January 21 after years of discussion between Baku and Ashgabat, outlines the countries' intention to work jointly to explore and develop the undersea Caspian field. Though following through on the memorandum will be crucial, simply its signing is a positive sign of an improved bilateral relationship between Azerbaijan and Turkmenistan.
The significance of the Dostluq agreement is diplomatic as well as economic. On the diplomatic side, it is meaningful that Baku and Ashgabat were able to work out a deal on a thorny issue that has long been a point of contention between the two governments. Removing this barrier could increase the possibility of future cooperation across the Caspian Sea. In addition to energy, there are many avenues that Azerbaijan and Turkmenistan could pursue as they increase their bilateral cooperation, including in trade, transport/logistics, and telecommunications.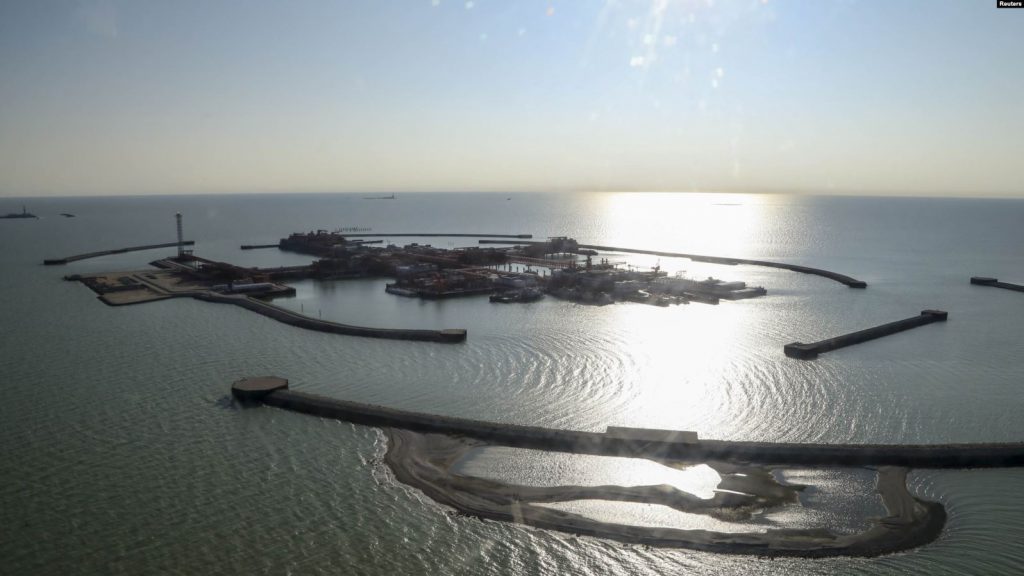 At the same time, the deal could have considerable economic implications for the broader region. Dostluq is estimated to contain 60-70 million tons of oil, as well as significant reserves of natural gas. Though prices were severely depressed through much of 2020, the market has gradually rebounded to near 2019 levels. Though a substantial hydrocarbon overhang will likely endure well into 2021, growing energy demand in Asia will provide an eager market for Dostluq should the field come online. This opportunity in the Asian market offsets the potential lack of demand for new hydrocarbons in the European Union, however even there and with the EU's ambitious policy of greening , natural gas will remain an important, needed source of energy for many years.
For Turkmenistan, any additional foreign currency that can be obtained through additional hydrocarbon receipts will give the economy a much-needed boost. While there is still a long way to go, the Dostluq agreement moves Turkmenistan one step closer to action on a Trans-Caspian pipeline. It is too early to tell if this breakthrough will yield further cooperation, let alone a project of such magnitude, but the door is now open.
Though not revolutionary, the Azerbaijan-Turkmenistan memorandum bodes well for intra-regional cooperation in the Caspian. The deal demonstrates countries can find workable solutions to disagreements that dogged their relationships for decades. By moving past this issue and compromising, Baku and Ashgabat have put themselves in pole position to reap the rewards of both the Dostluq field itself, and of any future collaborative projects. This style of diplomacy should serve as a model for the rest of the Caspian region as its governments strive to improve intra-regional ties and connectivity. There will be a focus now on Azerbaijan and Turkmenistan on how they follow-up on this week's positive words with cooperative actions.
Cover photo: Getty Images